Sarasota Waterfront Neighborhoods
Here is the current listing of Waterfront Homes in the Sarasota Area for sale.
Learn about the different Waterfront Neighborhoods here.
Longboat Key is a barrier island about 15 minutes from downtown Sarasota. It has beautiful beaches, two golf courses,a marina, many beachfront luxury condo's and waterfront homes. It is very populated in the winter months and often deserted in the summer when "snow birds" go home. Beach access is limited to residents except in a few public areas so the beaches are not crowded. There can be a lot of traffic in season and the access to Longboat is through a draw bridge. Longboat has waterfront homes that are in both gated and non-gated subdivisions.
Bird Key is a man-made waterfront community between St. Armands Circle and downtown Sarasota. It is five minutes from downtown and five minutes from the Lido Beach. The community has a yacht club with tennis courts, an active neighborhood association and a woman's club with many activities. It is made up entirely of single-family homes located on deep-water canals and the bay-front which overlooks downtown Sarasota. Although officially not gated, it is manned 24 hours a day at the entrance by security guards.
Lido Key is connected to the Sarasota mainland by St. Armands with a bridge, and to Longboat Key on the north with a bridge. What is unique about Lido Key is that it has beach, boating and Saint Armands Circle (the world famous outdoor shopping area exclusive shops, boutiques and restaurants) all within walking distance.
It has a mix of condo's and single family homes. The condo's are on the beachfront and many of the single family homes are on the bay front and canals. The single family homes are not in a gated communities.
Harbor Acres: Is considered a downtown neighborhood. Located on Sarasota Bay it has a blend of old and new homes. It is an older Sarasota neighborhood whose residents are professionals and executives who want to live close to town and on the water. Because of it's location it is only a few minutes from the conveniences of downtown and about 10 minutes from Lido beach and about 15 minutes from Siesta Key. The community is not gated.
Siesta Key is a barrier island about 15 minutes from downtown. Siesta is known for its amazing sand, made of up of quartz crystal as opposed to coral. This makes the sand incredible cool even on very hot days. Siesta Key has a very bohemian tropical feel. It is made up of condo's and single family homes that boast fabulous views of the bay and gulf and great beaches. It is accessed by two drawbridges on both the south end and north end of the island. The beach is a tourist destination and therefore, there can be traffic in season.
Casey Key, is a very secluded 8 mile long barrier island located in Nokomis, FL. Nokomis is about 15 miles south of downtown Sarasota. The Casey Key real estate market is one of the few places where property lines go from the bay to the beach. There is a public beach on the south end of Casey end but the beaches elsewhere are private. This community is not gated.
---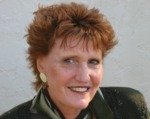 This information just scratches the surface about the Sarasota Waterfront Home neighborhoods For more information please give me (Joan Breiner) a call at 941.312-1845. I promise that I will provide you with excellent customer service, quality information and be the professional who you can trust to work on your behalf.
More information about Sarasota
Sarasota Fl Luxury Homes search for homes.