Sarasota Florida Map
Understanding Sarasota's Layout
When trying to understand the Sarasota Florida Map you need to think City and County. There is the City of Sarasota and the County of Sarasota.
The official city limit is just a small part of Sarasota County.

Download:
County of Sarasota Florida Map


City of Sarasota Map
When people refer to "Living in Sarasota" or Sarasota Real Estate they generally mean the City of Sarasota, as well as its nearby neighborhoods and towns.
These also include several barrier islands between the bay and the Gulf of Mexico. These islands are known as the keys. They include Lido Key, Bird Key, Siesta Key and Long Boat Key.
Some of the nearby towns that are part are on the county Sarasota Florida map include Nokomis, Osprey, Venice, Englewood and Northport and its barrier islands known as Casey Key and Manasota Key.
Sarasota is located right off Interstate 75 (I-75) about an hour and ten minutes south of Tampa on the Gulf of Mexico between Manatee County (north) and Charlotte County (south).
Getting Around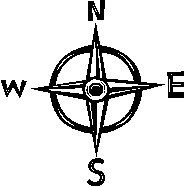 Sarasota is easy to get around once you understand the direction you want to go. The basic rule is:
MOST of its main streets run either east/west or north/south. The gulf, beaches and bay are west of the city.
Traveling by highway, you can get to Sarasota from one of four exits off of I 75. These streets all run east-west:
University Parkway,
Fruitville Road,
Bee Ridge Street
Clark Road
These streets dead end into Sarasota's main commercial thoroughfare 41 also called Tamiami Trail. 41 runs north and south through the city. The other main streets that run north/south are:
301 or Washington
Shade
Lime
Tuttle
Lockwood Ridge
Beneva
Honore
Cattleman
Learn more about Sarasota FL