Convenience Living - A Downtown Sarasota Condominium
Living in a downtown Sarasota Condominium can be very exciting.
Sarasota is known for having everything that a big city has to offer with small town charm. The center piece of downtown is Marina Jack's a beautiful waterfront park. it is walking city.
Downtown Sarasota offers:
Great Restaurants, art gallery's shops, coffee houses, theater, ballet, bars (with entertainment most nights) a Farmer's Market and Whole Foods. Additionally, there is business district.
Downtown is made up of mostly condo's here is a brief description of some of Sarasota newest condo's each:
100 Central Right next to whole foods it sits on top of a retain complex that includes Starbucks. There are 95 Residences designed to meet a broad range of lifestyles Including 1 bedroom/den with 2 baths, to Penthouses retreats with 3 bedroom / den with 3 1/2 baths.
1350 Main -is a great downtown Sarasota condominium. It has 130 luxury condos and upscale retail space. It is known for its amenities and its great location. The amenities for 1350 Main are: Fitness Center, Clubhouse, Theatre and Billiard Room, Guest Suite, Business Center, Conference Room, Valet Parking, Concierge Service, Resort style Heated Pool, Spa and Sundeck.
Units are urban flat lofts which range in size from 1 bedroom 1 bath; 2 bedroom 2 bath; and 3 bedroom 2.5 baths Every unit has high ceilings and most units have water views. Pets are allowed. Square Footage Range - 725 - 3,375 sq. ft.
Alinari at the Renaissance - Alinari offers an exceptional one-, two- and three-bedroom floorplans as well as unique terrace and garden lofts, several different penthouse choices including a 2-story floor plan and resort-like amenities. It is located about 4 city blocks north of downtown. Close to the performing art's center - the performing arts center.
The Plaza at Five Points is very luxurious. The Grand Motor Court entry feature will create an immediate statement with its 10,000 square foot covered Porte-cochere. Valet parking is available. Located in the heart of downtown, it has 17 floors with 8 units per floor. There are eight different floor plans including two or three bedroom and two-and-a-half or three bath designs from 1,595 to 2,356 square feet of living area.
Citrus Square Is located near the heart of downtown Sarasota on Orange Avenue three blocks north of Main Street. Retail boutiques on the ground level with upscale one- and two-bedroom residences on the above two floors. It has a European Flair.
Kanaya is a 35 unit, health inspired, exclusive residential complex situated a few blocks from the heart of downtown Sarasota, Florida in the Burn's Court area. The structure design features an intelligent balance of feng shui principles and incorporates healthy "Eco$mart" building techniques. Amenities include
li Outdoor parks with Labyrinths for Contemplation li Advanced Air and Water filtration systems li Fitness room with Pilates equipment li Chlorine free 60ft swimming pool
Ritz Carlton Residences
The style and service of The Ritz-Carlton. In addition to their spaciously proportioned condominiums, owners will enjoy all the legendary amenities and service points that have been a hallmark of The Ritz-Carlton.
Residents enjoy the full amenities and services of the five star Ritz Carlton hotel 24 hours per day, plus a fabulous beach club and golf course.
Rivo is one of the newest additions to the downtown Sarasota condo scene. This is one of the more affordable newer condos near the core of downtown. Compare these prices to 1350 Main, 100 Central, Kanaya and Plaza at Five Points and you will see that Rivo on Ringling is more affordable.
The views from tower are spectacular. While farther away from the Sarasota the condos facing west still offer some great city and water views.
---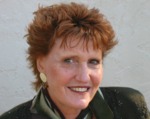 This information just scratches the surface about downtown sarasota condominiums For more information please give us (Joan Breiner & Ellen Esses) a call at 863-606-8602. We promise that we will provide you with excellent customer service, quality information and be the professional who you can trust to work on your behalf.